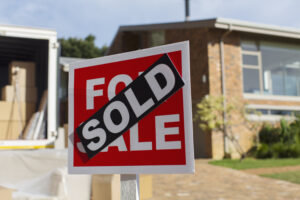 So, you are thinking about buying a home, how do you go about creating your list of desired features?
The first important step is to get pre-approved for a mortgage to get a better understand your budget. Knowing how much you can spend plays an important role in how you'll craft your list. After all, you don't want to fall in love with a home that's too far out of reach.
Once you have a budget, you can begin to list all the features of a home you would like. Here's a great way to think about them before you begin:
Must-Haves – If a house doesn't have these features, it won't work for you and your lifestyle (examples: distance from work or loved ones, number of bedrooms/bathrooms, etc.).
Nice-To-Haves – These are features that you'd love to have but can live without. Nice-To-Haves aren't dealbreakers, but if you find a home that hits all the must-haves and some of the these, it's a contender (examples: a second home office, garage, etc.).
Dream Items – This is where you can really think big. Again, these aren't features you'll need, but if you find a home in your budget that has all the must-haves, most of the nice-to-haves, and any of these, it's a clear winner (examples: farmhouse sink, multiple walk-in closets, etc.).
Finally, once you've created your list and categorized it in a way that works for you, discuss it with your agent. They'll be able to help you refine the list further – letting you know if your list is within your budget looking at the local inventory. Your agent can also be instrumental in helping you to stick to your list, and find a home in your area that meets your needs.